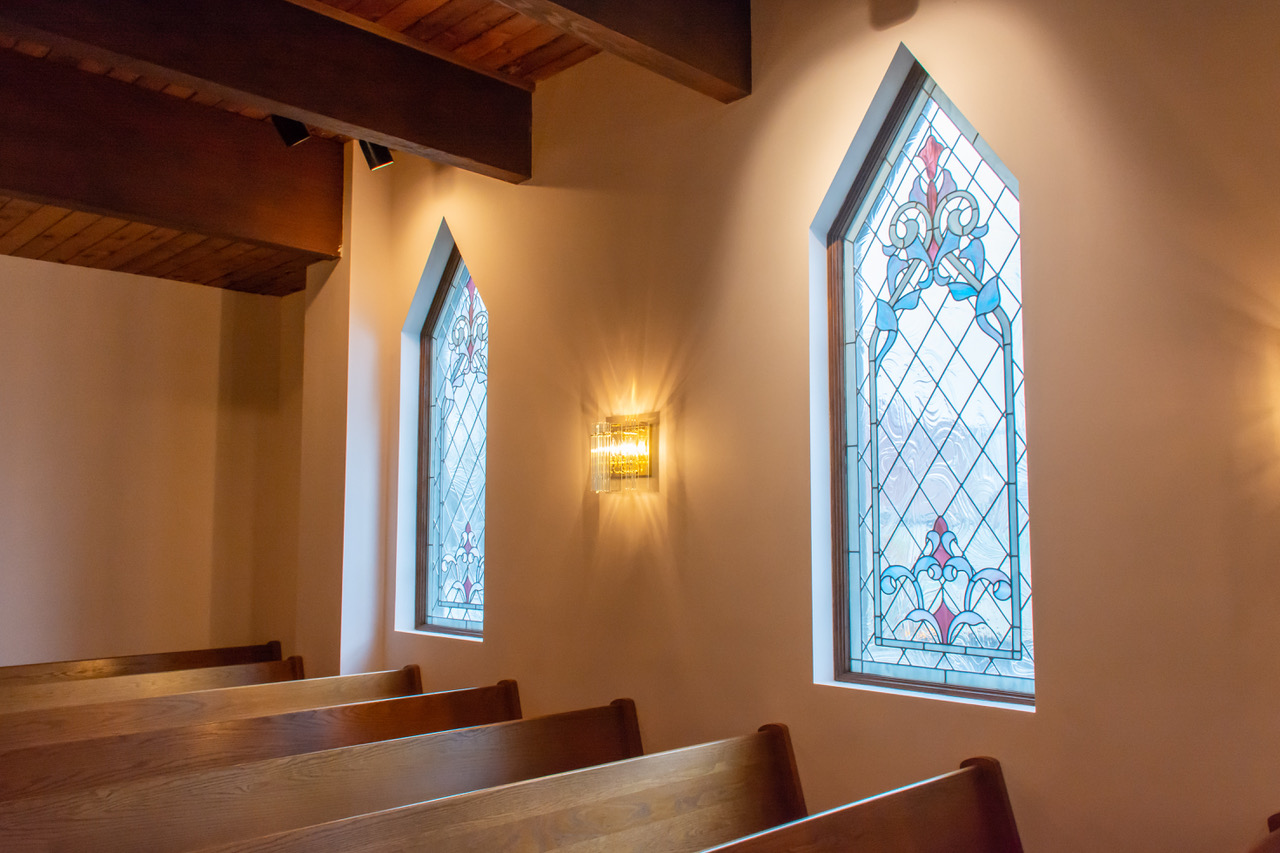 Mitchell Funeral Home has a separate, designated chapel space with floor-to-ceiling windows, outside of which is a small garden. This peaceful atmosphere evokes a mood of quiet reflection.
"In my mind, our building is set up in the same way that a funeral is supposed to function," says Larry. "Each space represents a transition. When you first come in for a visitation, that room transforms into your living room. You're gathering here, meeting and visiting."
Mitchell Funeral Home is welcoming to all and fully accessible. "Our wheelchair entrance used to be at the back, but it was very important to us that everyone, no matter your accessibly needs, enters through the same door. So, we were pleased to make that change to the building. When you come in through our front door, everything you need is on the main level." - Larry Mitchell, owner and funeral director at Mitchell Funeral Home.

Mitchell Funeral Home is designed to offer spaces that accommodate to the breadth of emotions families feel when they are in our facility. If they need privacy or a space to reflect, we can accommodate to that.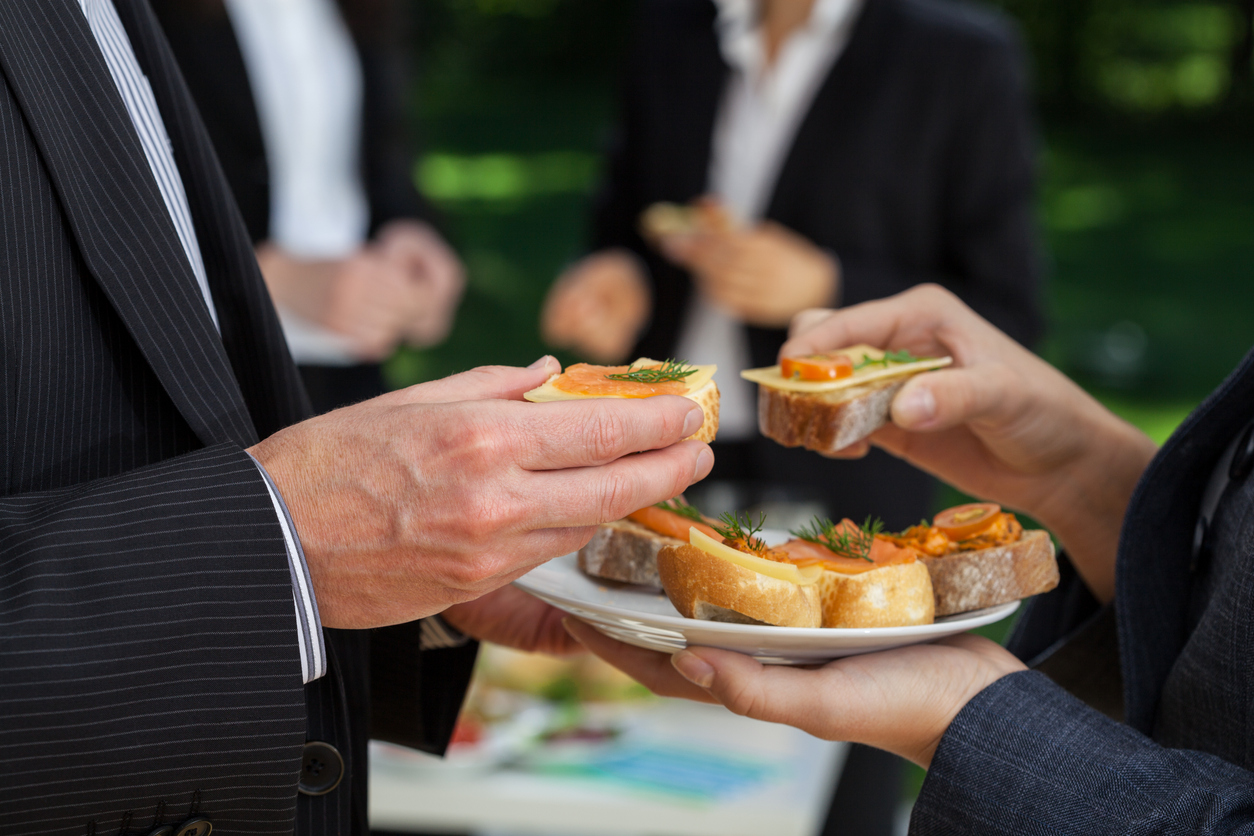 Across cultures, around the world, food plays a role in almost every farewell ritual. Part of the process of planning a funeral or celebration of life includes deciding what food will be served. Perhaps you want a catered affair with some of your friends and family members' favourite dishes, or an informal potluck or sit-down meal at a beloved restaurant.
At Mitchell Funeral Home, our goal is to create a sense of home and ensure our guests feel welcome, comfortable and at ease from the moment they arrive. Many may not realize that just behind the funeral home we have on-site, private parking.